If you feel like sweating while dancing is so much more fun than sweating at the gym, I'm 100% with you! Although, this class is about learning how to sweat less while dancing to a faster song.
In this fast dancing class:
We'll be doing some exercises.
We'll be choosing the correct vocabulary to be able to control our bodies better.
We'll be practicing to feel light and look effortless while moving.
We'll be learning a full chorus (AABA) of material to a song Dinah by Naomi & Her Handsome Devils
Dancing fast good takes time and effort. It may seem like a dream at first, but only practice can take you there. And I'm here to inspire you, guide you, and help you with that.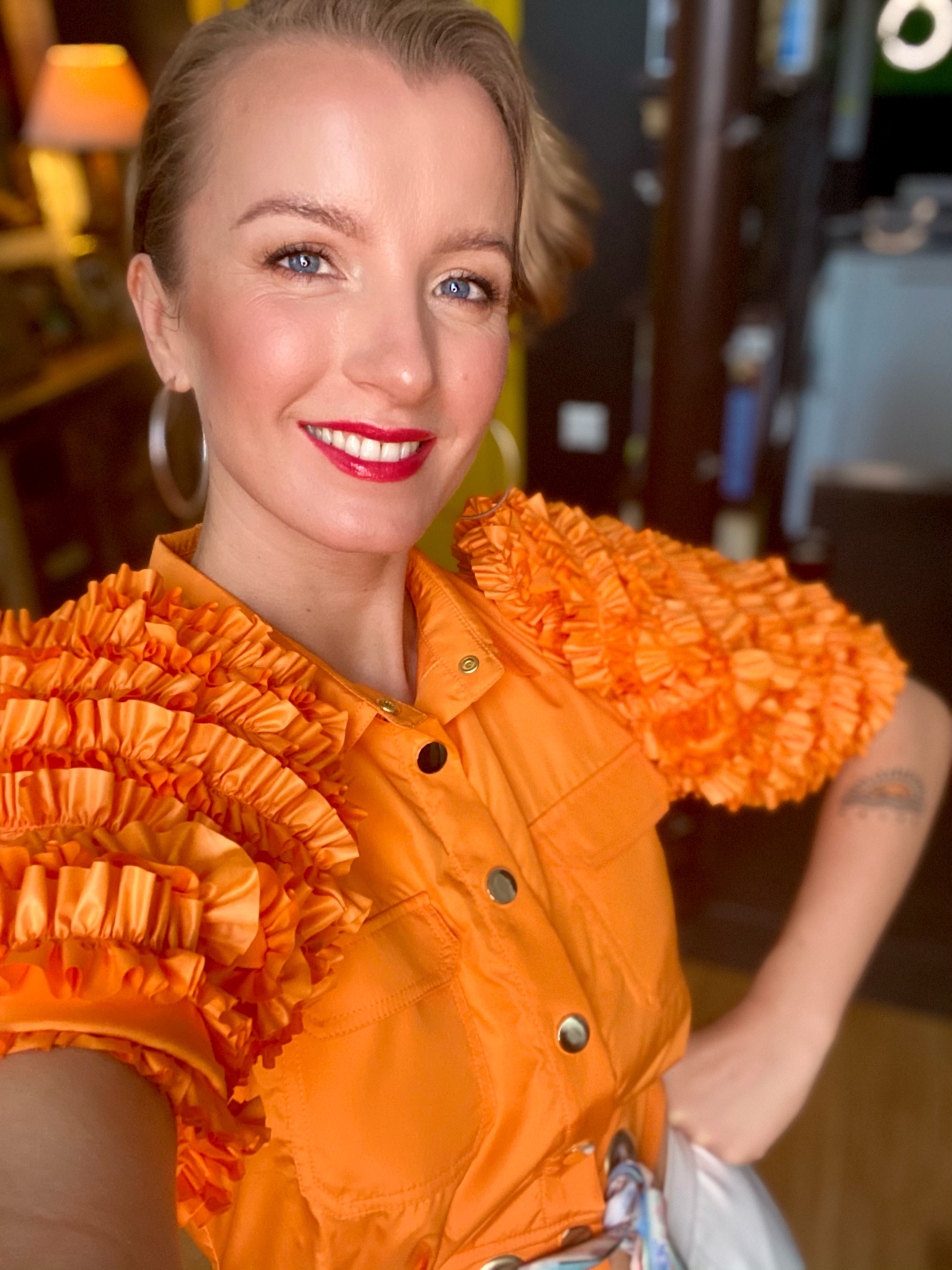 My name is Egle Regelskis and I'm in looooove with Solo Jazz! 🧡
Dancing was always in my blood since I first tried Ballroom and Folk dances when I was little, but it was when I found the family of Swing dances in 2004 that I knew I had found what I was looking for! I felt so much more me and realized that magic happens by stepping out of our comfort zone thereby accepting ourselves with all our weaknesses and strengths.
Dancing fast requires a lot of practice and patience. But if I can do it - you can do it too!
🎁 🎁 🎁
Do you know someone who is in love with Solo Jazz already? This class would be a great gift and benefit to someone who wants to improve their dancing.
If you would like to gift this class to someone, you can use the recipient's name and email address to enroll. This allows you to purchase the course but the recipient will receive the link to confirm their account and access the course.